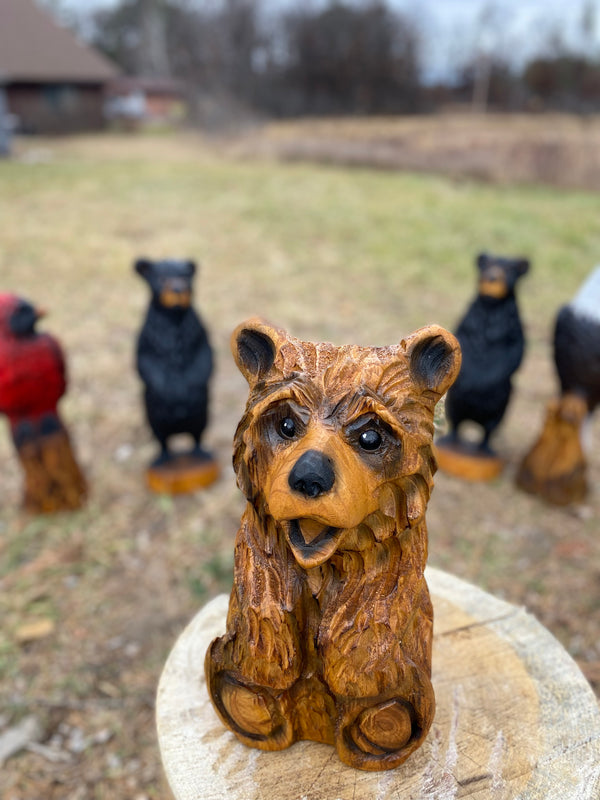 Each carving is unique! No two will be the same. Each one comes with an abundance of character and its own personality. Crafted by local artists from Minnesota, these carvings are sure to liven up any space.
Lumberjacks have always been a popular American folk art, and now you can bring a little bit of that woodsy charm into your home with this Sitting Bear. Hand-carved from a single piece of wood, this charming bear has all the details of a traditional lumberjack carving, from the bandanna around his neck to the axe in his hand. He's the perfect size to sit on a shelf or mantel, and he's sure to bring a smile to your face every time you see him.
Dimensions: 8"x 12"
Each is carved using chainsaws and grinders, as well as burned to add color. They are also treated for the outdoors.

Upon receiving your carving you may notice some minor cracks. As wood is organic material, there is some aging that takes place. Do not worry though, these do not impact the integrity of the carving!