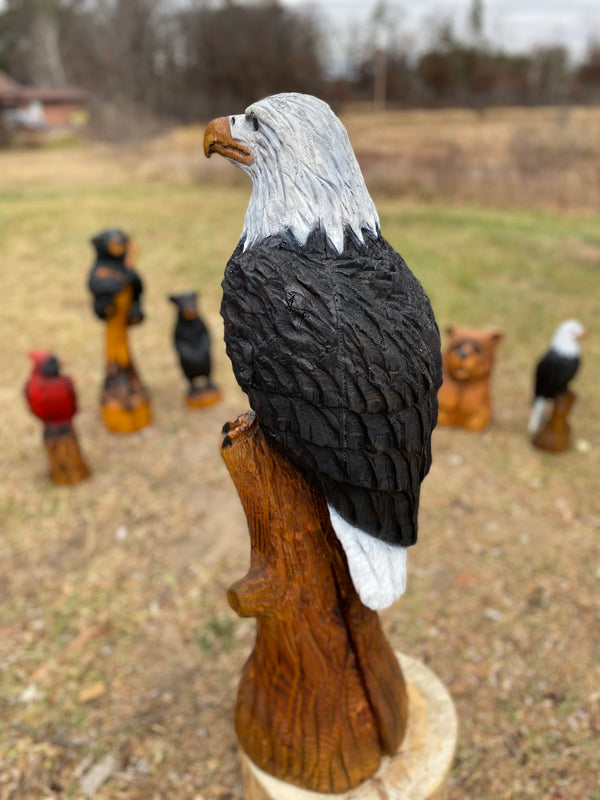 Each carving is unique! No two will be the same. Each one comes with an abundance of character and its own personality. Crafted by local artists from Minnesota, these carvings are sure to liven up any space.
This Eagle Wood Carving is simply stunning. It's perfect for any cars, trucks, or boats that you want to add a touch of class to. This wood carving is made from durable and high quality wood, so it's sure to last for years to come. It's also been hand-painted with care, so the colors are absolutely beautiful. Whether you're looking for a gift for someone special or you just want to treat yourself, this Eagle Carving is definitely the way to go.
Dimensions: 8" x  23"
Each is carved using chainsaws and grinders, as well as burned to add color. They are also treated for the outdoors.

Upon receiving your carving you may notice some minor cracks. As wood is organic material, there is some aging that takes place. Do not worry though, these do not impact the integrity of the carving!