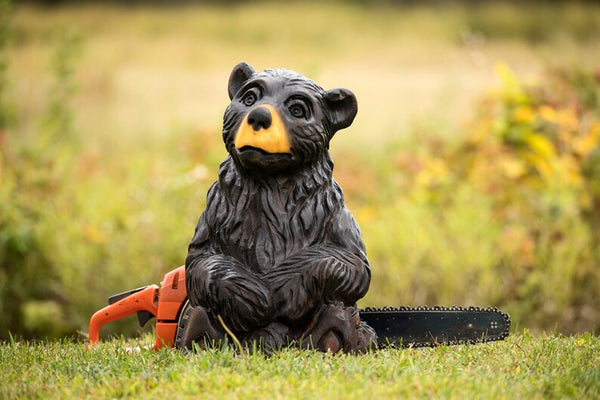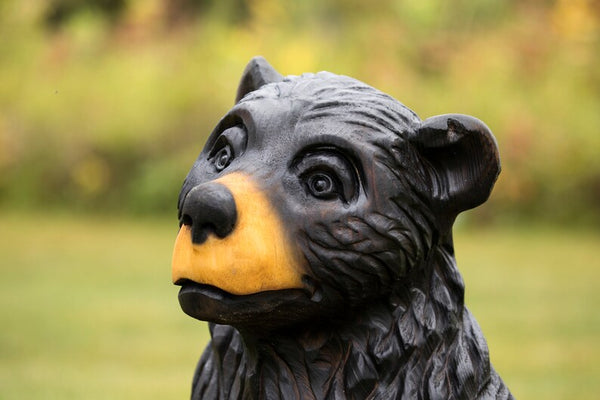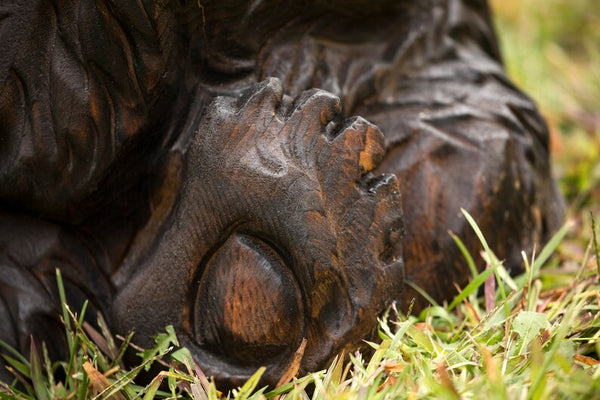 Sitting Bear. This hand carved bear sculpture is sure to add to your wooden décor. Ready for your indoor or outdoor landscape - for the cabin, lodge, second home. Our bears are carved from salvaged, standing dead, dry, lodgepole pine.
The initial form was roughed out using a variety of chain saws. It was further refined using several methods including, but not limited to, grinding, sanding and shaving all with hand-held tools.
Our carvings are generally sealed with an outdoor marine spar varnish. All sizes are approximate and may vary by several inches in any direction; height is overall height of log, which is bear plus the base, not the actual bear height.
Our custom carvings can be found all over The United States. Because of the skill and craftsman ship I Saw It In Minnesota has to offer we can create the most unique sculptures available. Your imagination is our playground. Let us take your idea and bring it to life. Contact us today for a quote!
Joe and Ben Semler has been carving for a decade. In this time he has honed his chainsaw skills to a fine art. His portfolio includes projects for The State Fair of Minnesota, The Minnesota Zoo, the city of Winton, Sally's Saloon & Eatery, custom carvings for countless resorts, and many more. For more about Joe and Ben Semler and what we do:
http://www.isawitinmn.com/
Please see our store policies for more info about our rustic wood products and whether these are right for you. Cracking of the wood is inherent with lodgepole pine and is perfectly normal; it's depicted all throughout our shop.